Our Mission is to help people transform their knowledge and expertise into courses, programs, products or services, and help them market & monetize it.


We offer the unique opportunity for entrepreneurs to launch for-profit businesses, and nonprofit organizations. Both models have their advantages and disadvantages, and our goal is to educate and empower you with the right resources and tools to help you make the right decisions.
View Current Projects
Discover how we are enabling small business owners and entrepreneurs, like you, with the strategic guidance and help that is needed to launch and operate a successful venture.
Here are a handful of recent success stories that we've compiled for you. Take a look at how we're helping these entrepreneurs thrive!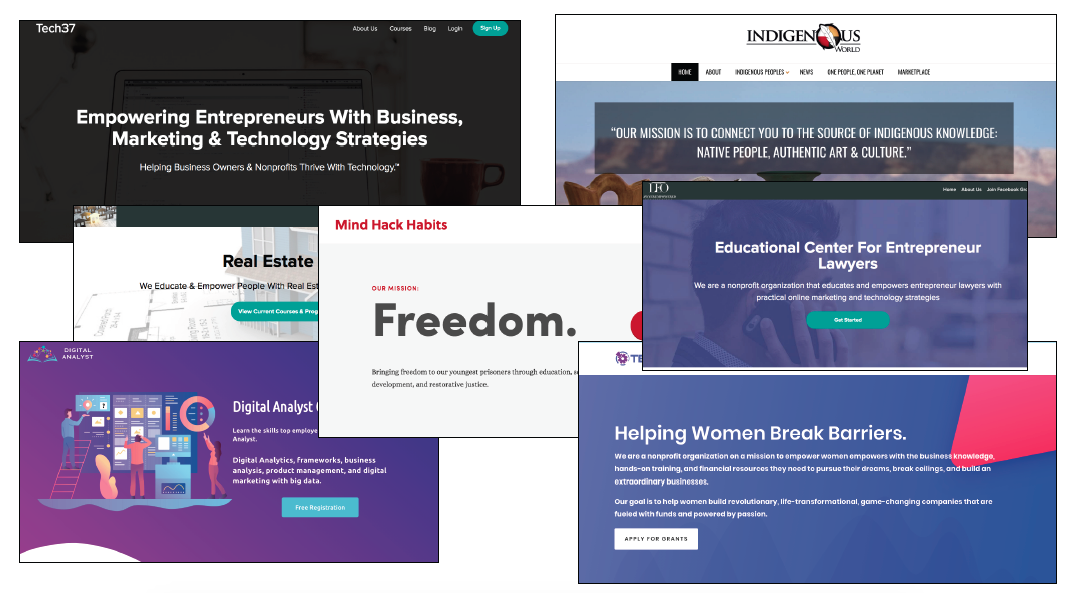 YOU CAN START A FOR-PROFIT BUSINESS OR A NONPROFIT ORGANIZATION.
These are the options that are generally available to most entrepreneurs. In recent years, a hybrid-model has developed where you can operate with a "double bottom-line" philosophy.
You are incorporating revenue & impact as your bottom-line benchmarks. It's also about the lives you are changing and the manner in which you are "giving back" to your community.
Our organization focuses on educating and empowering entrepreneurs who would love to operate with this double "bottom-line" philosophy.
We invite you to book a Free Call through our Business Hotline to figure out which option might be the best suited one for your specific goals.